Regular price
RM298.00
Sale price
RM199.00
Unit price
per
Sale
Sold out
All transactions secured and encrypted
Satu keluarga sakit di rumah? Yang lagi kita risaukan ialah anak-anak kan? anak pula susah tidur bila badan tak sihat? 
Grab our best selling Oils - Set Combo Bundle of Joy yang mempunyai 3 botol Essential Oils Frankie, Sidrie & Ellgrie yang membantu seisi keluarga hidup sihat. 

PROMOSI TERHAD SELAGI STOK MASIH ADA. 

> Membantu melegakan pernafasan dengan Frankie
> Membantu tidur yang berkualiti dengan Sidrie
> Membantu penghadaman dengan Ellgrie
Dan hanya tambah RM50 untuk miliki Pengu Ultrasonik Diffuser yang interaktif, bertukar 7 warna LED bila ditepuk dan 100 HARI JAMINAN (WARRANTY)!
Contact  NARINAR Squad di seluruh Malaysia atau terus dapatkan di official website NARINAR ini.
View full details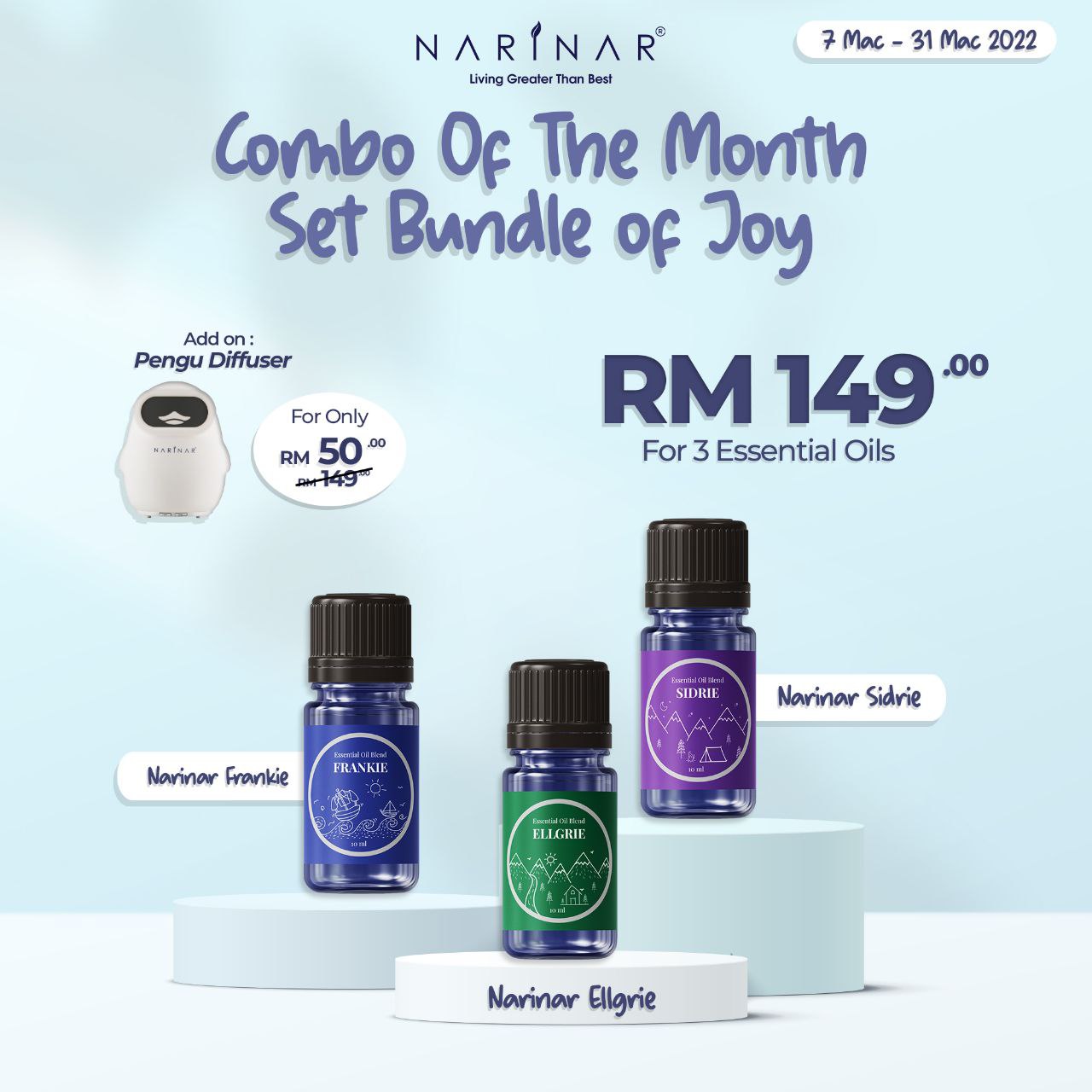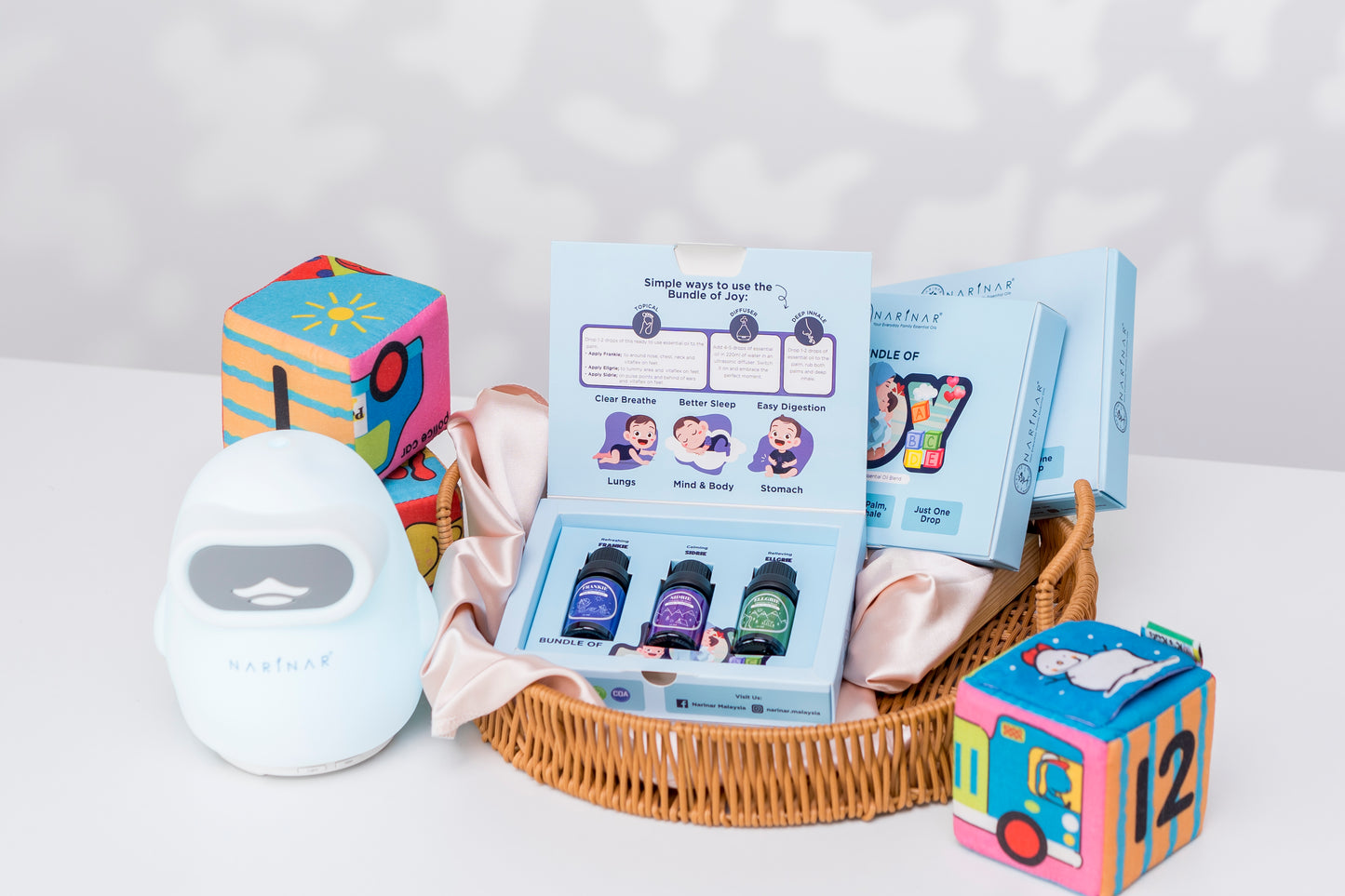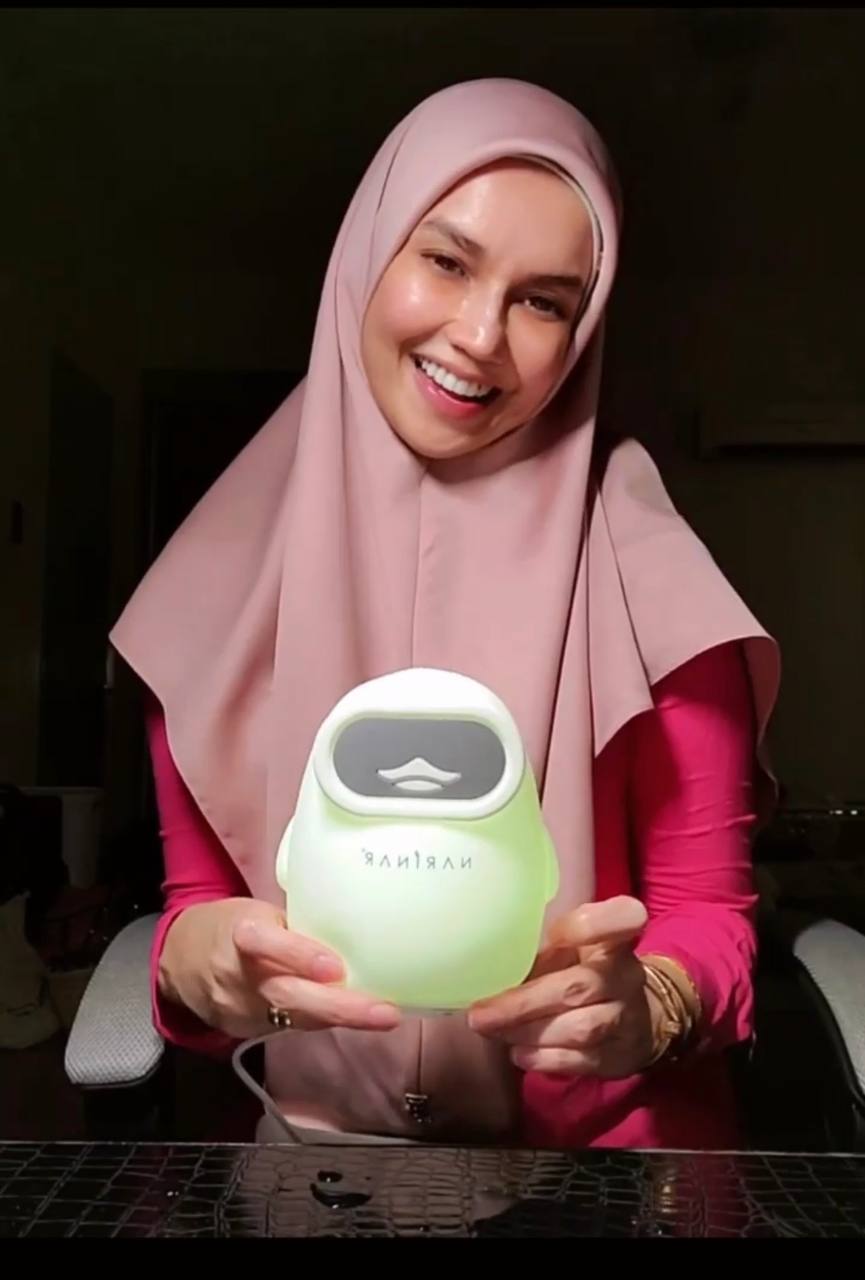 3 Cara Menggunakan Essential Oil
Topical Massage

Using Vitaflex massage
Use 4-5 drops of Narinar EO
Approved by Certified Aromatherapist

Bath

Use 5-10 drops of essential oil
Use sponging technique
Approved by Certified Aromatherapist

Aromatherapy Diffuser

Ultra Quite
Approved by CE, FCC/ Safe for Baby
As a night light (7 LED Color)
Waterless Auto-Cut-Off
Approved for best use with NARINAR Therapy Oils
Mengapa Anda Tak Perlu Risau Dengan Produk Kami?
DIUJI DI MAKMAL

OLEH AROMATHERAPIST BERTAULIAH

GMP

DISAHKAN HALAL

SELAMAT UNTUK BAYI
Pengguna Sebenar. Hasil Sebenar.