Regular price
RM268.00
Sale price
RM199.00
Unit price
per
Sale
Sold out
All transactions secured and encrypted
Please welcome our brand new, Narinar Anytime Nano-Technology Diffuser. Waterless, heatless & wireless; sangat praktikal dan mudah. 
Diffuser yang senang dibawa kemana jua ruang, sama ada rumah, bilik, ruang kerja atau kereta, dilengkapi dengan ciri-ciri terbaik to upgrade your essential oils experience. 
Nak tahu ciri-ciri Hebat Anytime Nano-Technology Diffuser ni? klik di bawah untuk tahu kenapa penting NANO MIST untuk kesihatan seisi keluarga? 👇
View full details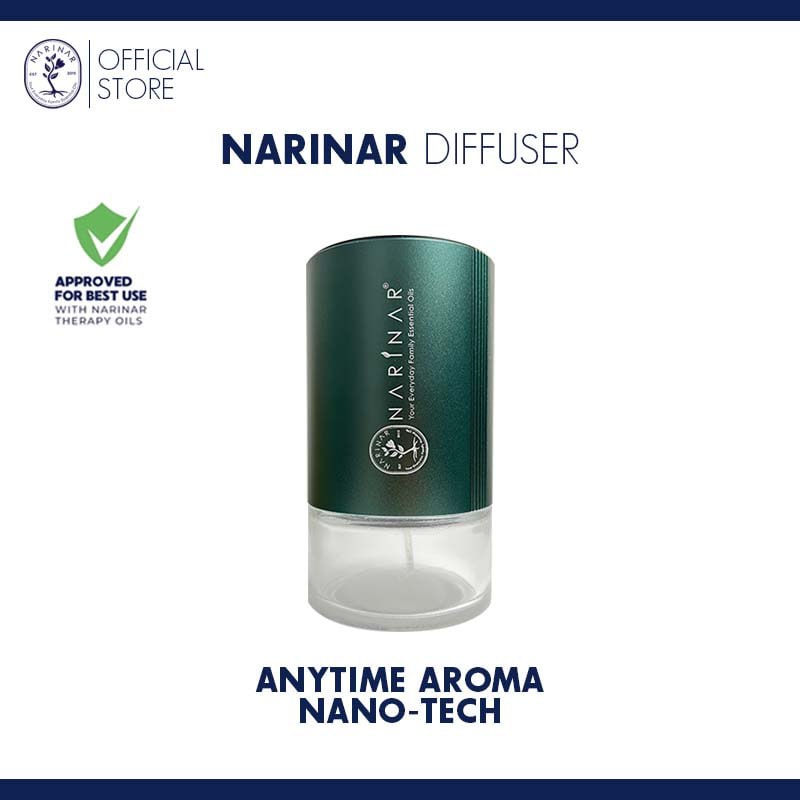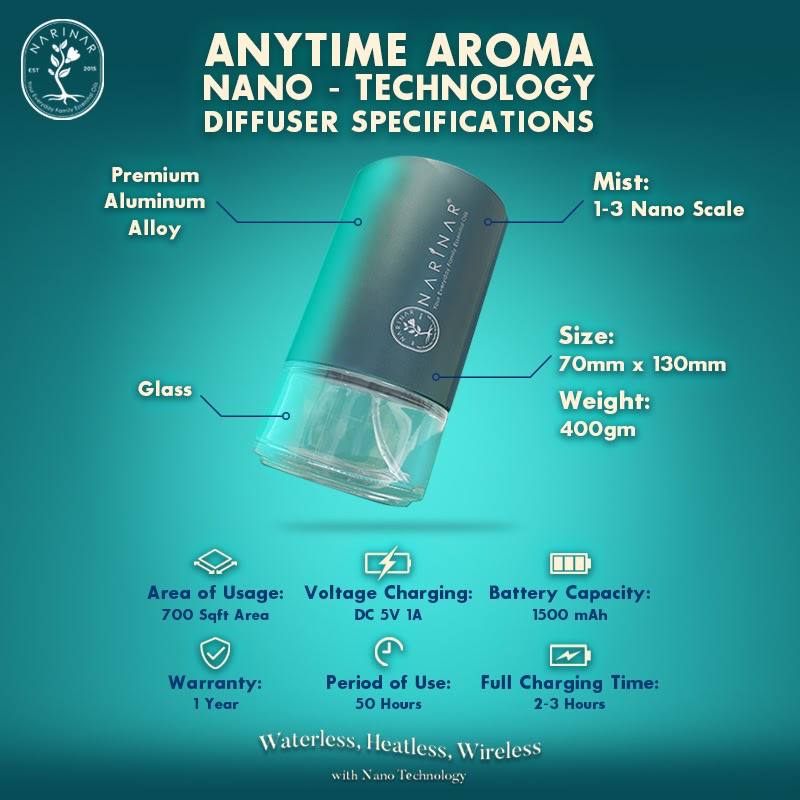 3 Cara Menggunakan Essential Oil
Topical Massage

Using Vitaflex massage
Use 4-5 drops of Narinar EO
Approved by Certified Aromatherapist

Bath

Use 5-10 drops of essential oil
Use sponging technique
Approved by Certified Aromatherapist

Aromatherapy Diffuser

Ultra Quite
Approved by CE, FCC/ Safe for Baby
As a night light (7 LED Color)
Waterless Auto-Cut-Off
Approved for best use with NARINAR Therapy Oils
Mengapa Anda Tak Perlu Risau Dengan Produk Kami?
DIUJI DI MAKMAL

OLEH AROMATHERAPIST BERTAULIAH

GMP

DISAHKAN HALAL

SELAMAT UNTUK BAYI
Pengguna Sebenar. Hasil Sebenar.