Regular price
RM79.00
Sale price
RM69.00
Unit price
per
Sale
Sold out
All transactions secured and encrypted
Attention ibu ibu yang mahukan kualiti kehidupan, kesihatan dan keselesaan terbaik untuk anak keluarga.
The King Of Oils-Frankincense is coming to you very soon!
Diekstrak daripada 100% bahagian tumbuhan dan sesuai digunakan oleh seisi keluarga.
Keunikan Frankincense Essential Oils keluaran Narinar ini adalah mempunyai fungsi therapeutik dari komponen Monoterpenes yang tinggi diketahui:
🤴🏻Membantu redakan tekanan, memberi tumpuan minda dan dapat memperdalam meditasi
🤴🏻Menyokong sistem ketahanan tubuh badan
🤴🏻Membantu untuk mendapatkan kulit yang sihat dan cantik
🤴🏻Melegakan ketidakselesaan pernafasan dengan aroma yang menyegarkan
🤴🏻Merangsang daya memori dan kreativiti
🤴🏻Pewangi aromatik semula jadi untuk ruang kediaman dan ruang kerja
Nak dapatkan The King Of Oils ni, sebab terpesona dengan keunikannya? Dan semestinya membantu beri keselesaan dan kesihatan keluarga terutama dalam musim pandemik tidak menentu ni.
View full details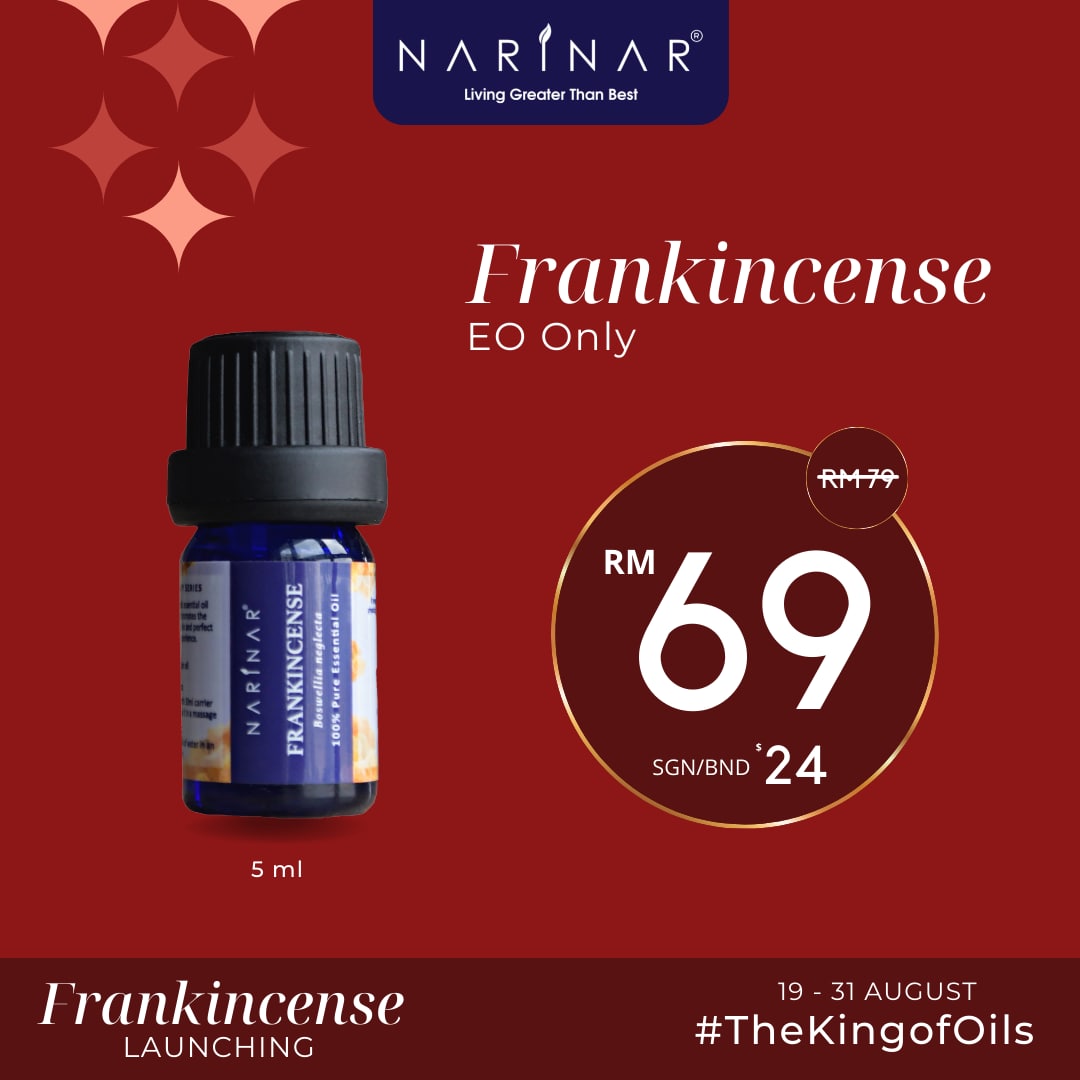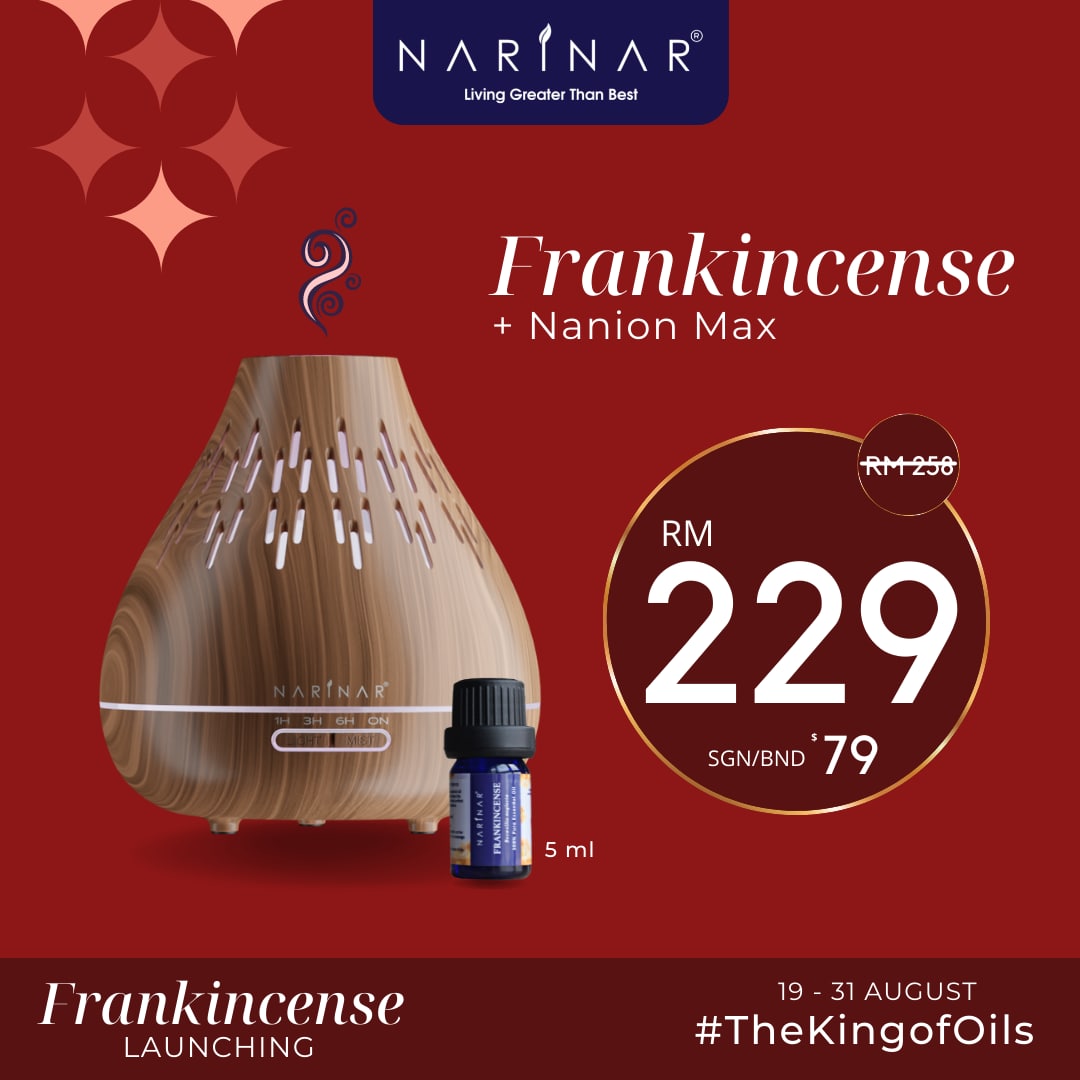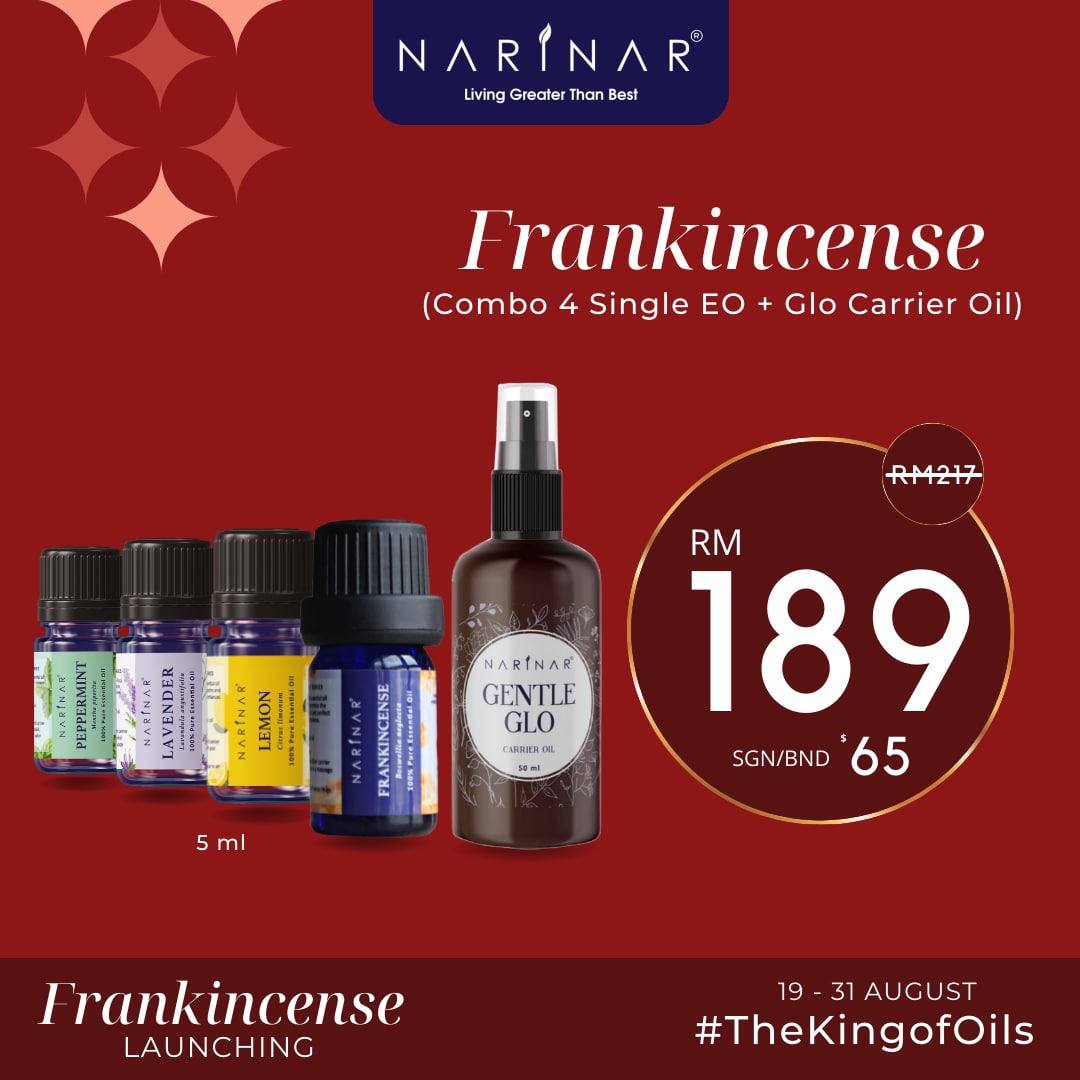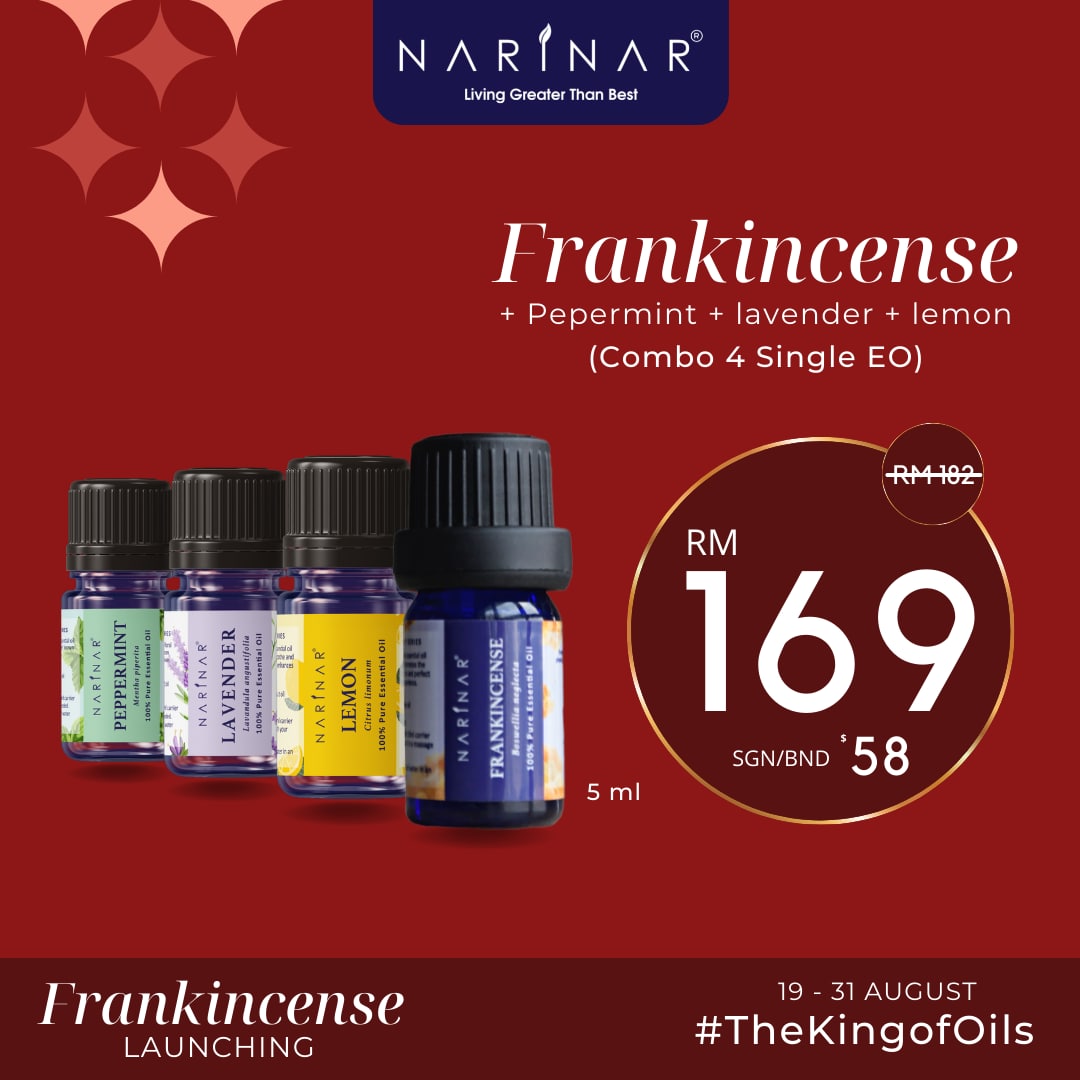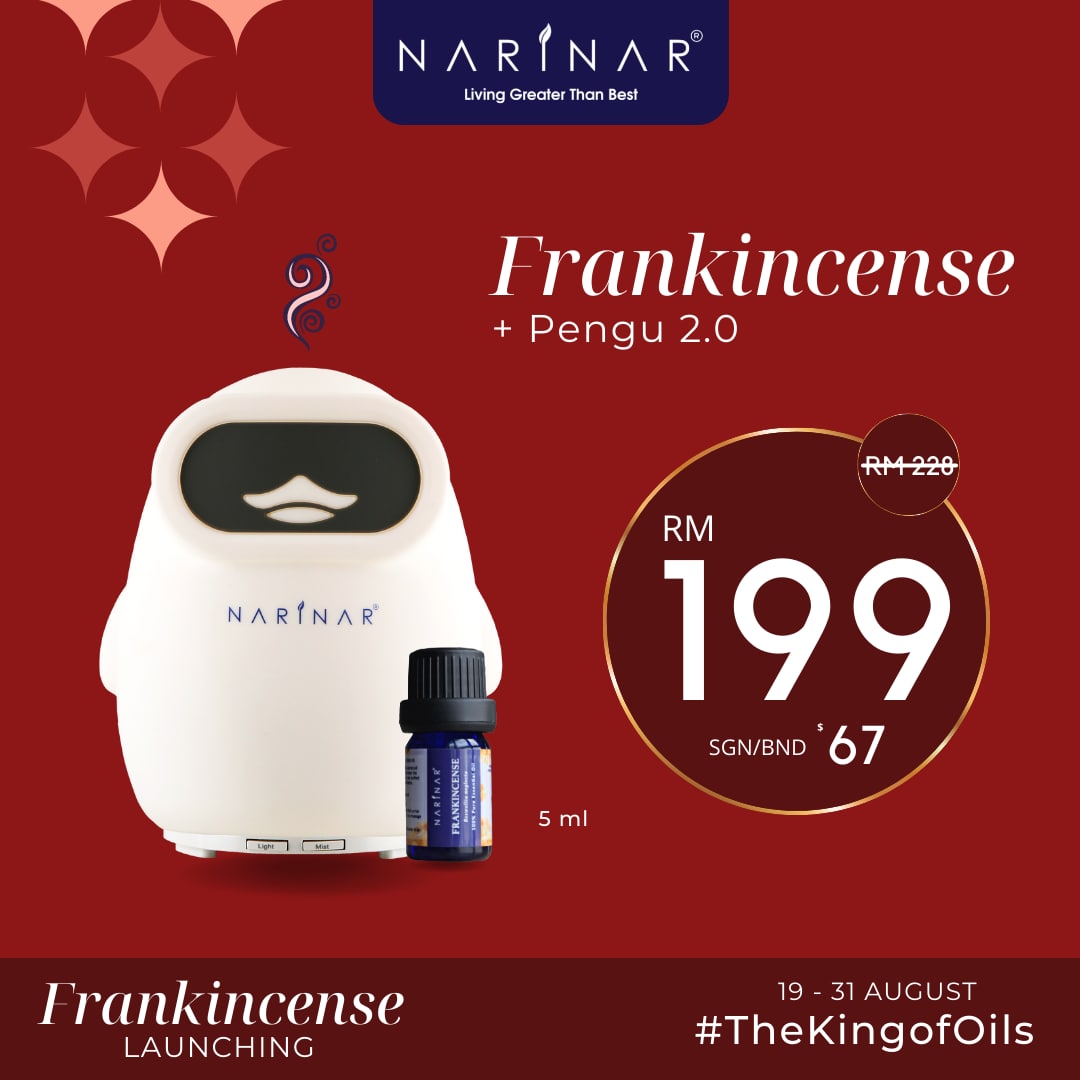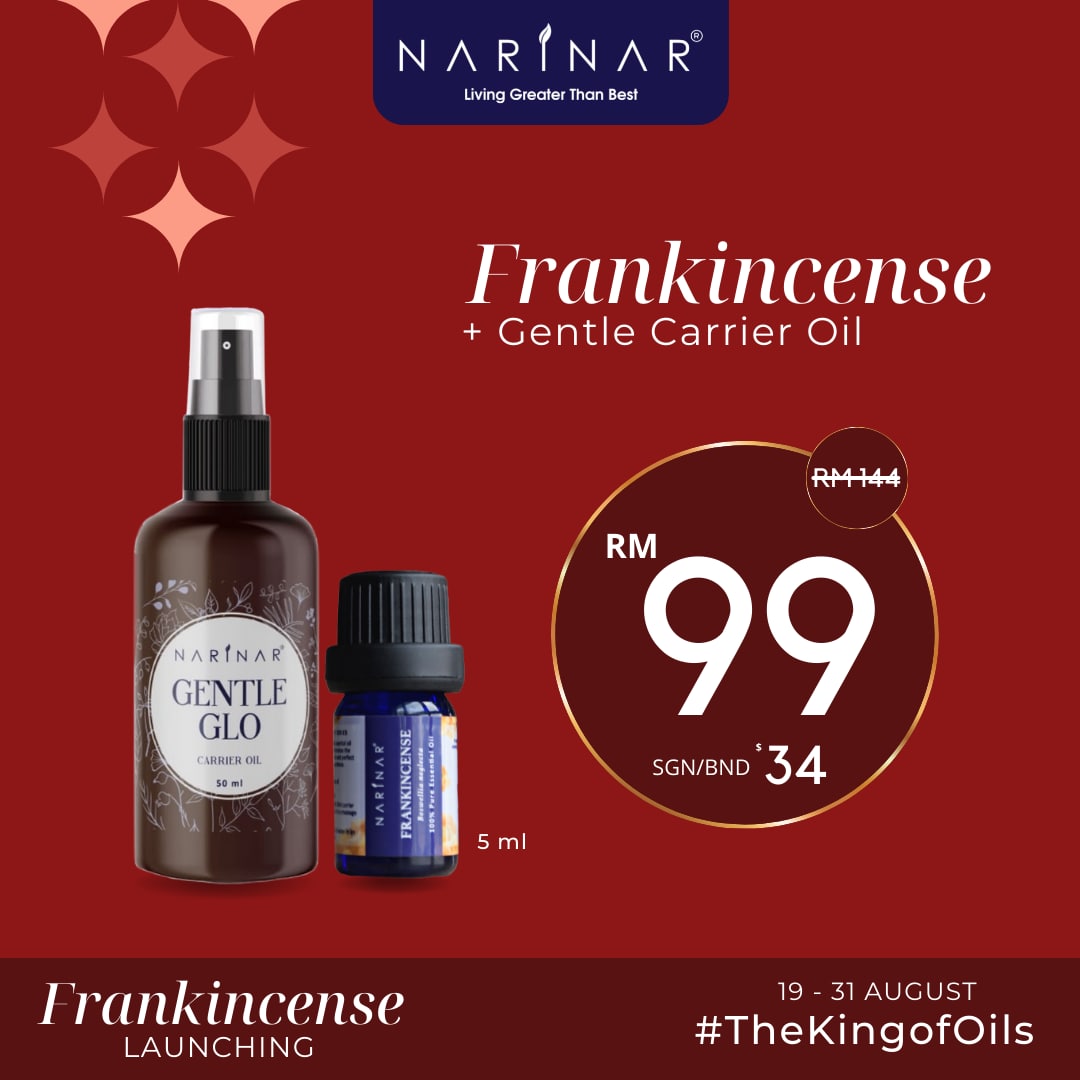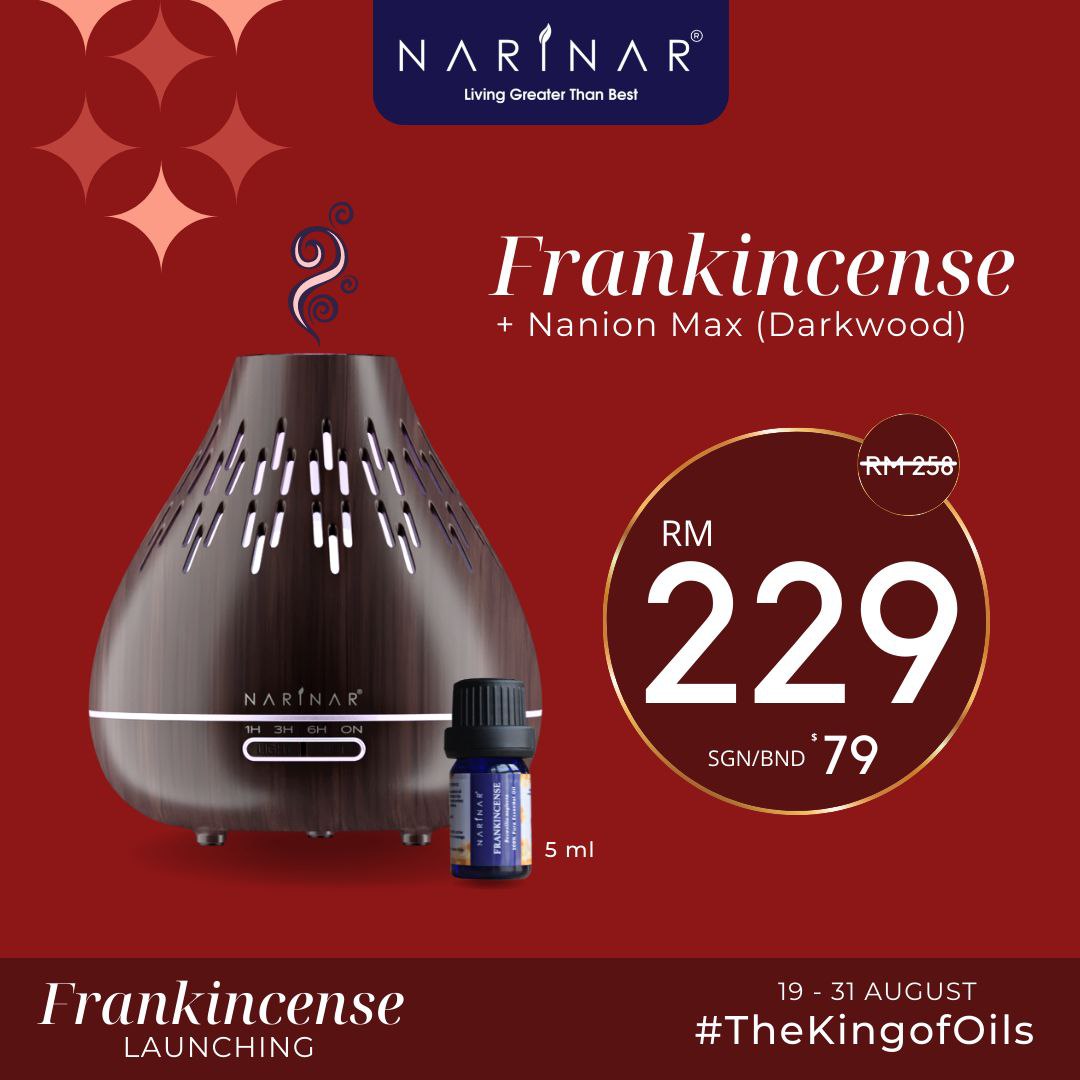 3 Cara Menggunakan Essential Oil
Topical Massage

Using Vitaflex massage
Use 4-5 drops of Narinar EO
Approved by Certified Aromatherapist

Bath

Use 5-10 drops of essential oil
Use sponging technique
Approved by Certified Aromatherapist

Aromatherapy Diffuser

Ultra Quite
Approved by CE, FCC/ Safe for Baby
As a night light (7 LED Color)
Waterless Auto-Cut-Off
Approved for best use with NARINAR Therapy Oils
Mengapa Anda Tak Perlu Risau Dengan Produk Kami?
DIUJI DI MAKMAL

OLEH AROMATHERAPIST BERTAULIAH

GMP

DISAHKAN HALAL

SELAMAT UNTUK BAYI
Pengguna Sebenar. Hasil Sebenar.