Regular price
RM177.00
Sale price
RM149.00
Unit price
per
Sale
Sold out
All transactions secured and encrypted
Yes, they are our powerful Bundle Of Joy buat si kecil anda dengan kebaikan menyeluruh Frankie, Ellgrie & Sidrie.
Anak ada masalah pernafasan? Guna Frankie. Gabungan Frankincense, Lavender, Peppermint, Lemon dan Myrhh Essential Oil yang sangat bagus untuk ketahanan daya tubuh badan dan membantu melegakan pernafasan.
Anak ada masalah penghadaman? Ellgrie to the rescue! Adunan serai wangi, peppermint & lemon sangat membantu si kecil untuk lebih selesa.
Anak ada masalah susah tidur lena? Sidrie is the best! Dengan aroma soothing adunan Essential Oil Lavender, Frankincense, Chamomile dan Sidr, calit-calit, deep inhale atau diffuse. Confirm tidur sampai esok pagi.
Complete protection untuk si kecil tersayang. Hadiah kan Blend Essential Oils yang selamat dengan ujian makmal, halal dan juga mudah di gunakan pada yang tersayang.  
View full details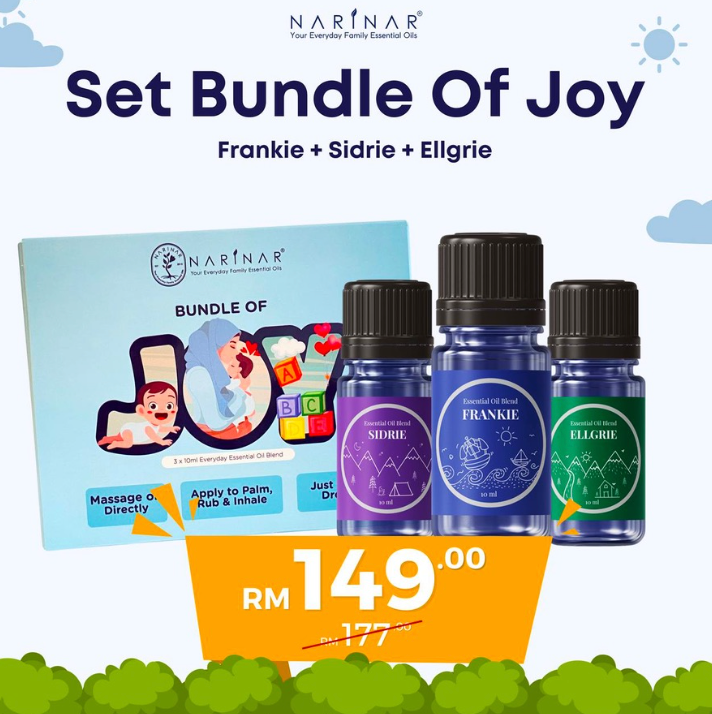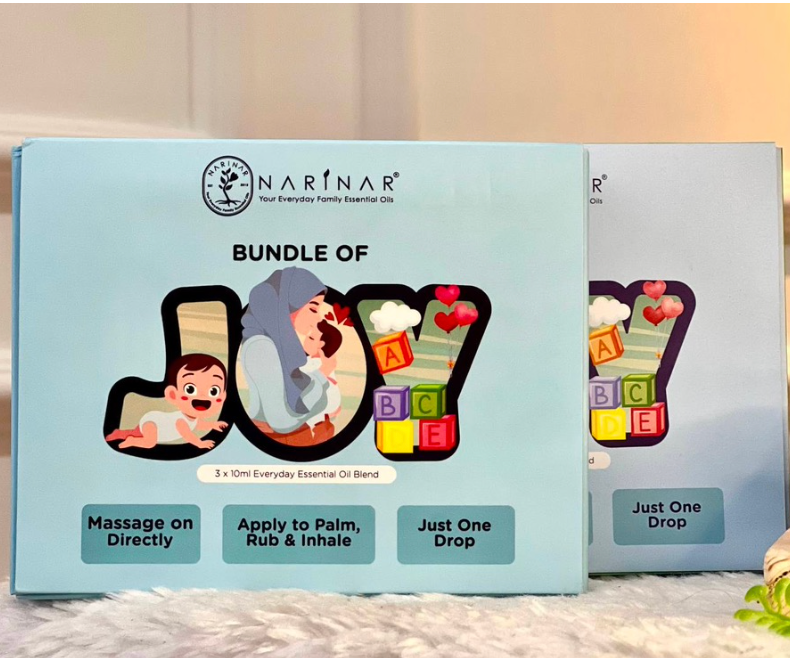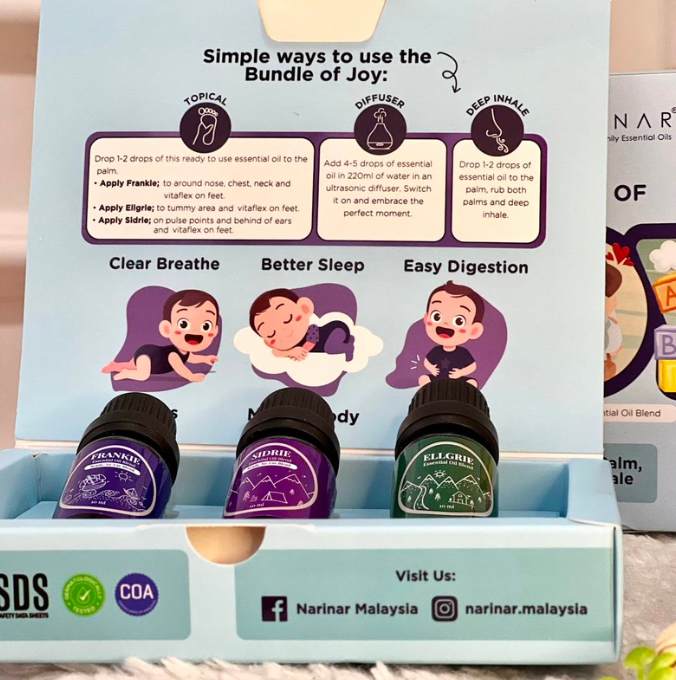 3 Cara Menggunakan Essential Oil
Topical Massage

Using Vitaflex massage
Use 4-5 drops of Narinar EO
Approved by Certified Aromatherapist

Bath

Use 5-10 drops of essential oil
Use sponging technique
Approved by Certified Aromatherapist

Aromatherapy Diffuser

Ultra Quite
Approved by CE, FCC/ Safe for Baby
As a night light (7 LED Color)
Waterless Auto-Cut-Off
Approved for best use with NARINAR Therapy Oils
Mengapa Anda Tak Perlu Risau Dengan Produk Kami?
DIUJI DI MAKMAL

OLEH AROMATHERAPIST BERTAULIAH

GMP

DISAHKAN HALAL

SELAMAT UNTUK BAYI
Pengguna Sebenar. Hasil Sebenar.