Regular price
RM177.00
Sale price
RM149.00
Unit price
per
Sale
Sold out
All transactions secured and encrypted
Introducing Raya Haji Special : Your Friendly Travel Wellness Kit.
Apabila travelling, menunaikan umrah atau haji, kita tak lari daripada 3 masalah utama ini. 
Gangguan pernafasan disebabkan perubahan cuaca, perut yang mudah meragam disebabkan perubahan cara dan jenis makanan. Kaki juga bekerja keras, banyak berjalan dan badan yang sering lenguh sebab duduk lama dalam kenderaan. 
Set Safaa terdiri daripada 3 jenis Essential Oil Blend iaitu Frankie, Ellgrie dan Deep Must-cle. Mampu meredakan masalah yang anda hadapi ketika travel, umrah dan haji. 
Sesuai untuk dihadiahkan buat yang tersayang!
View full details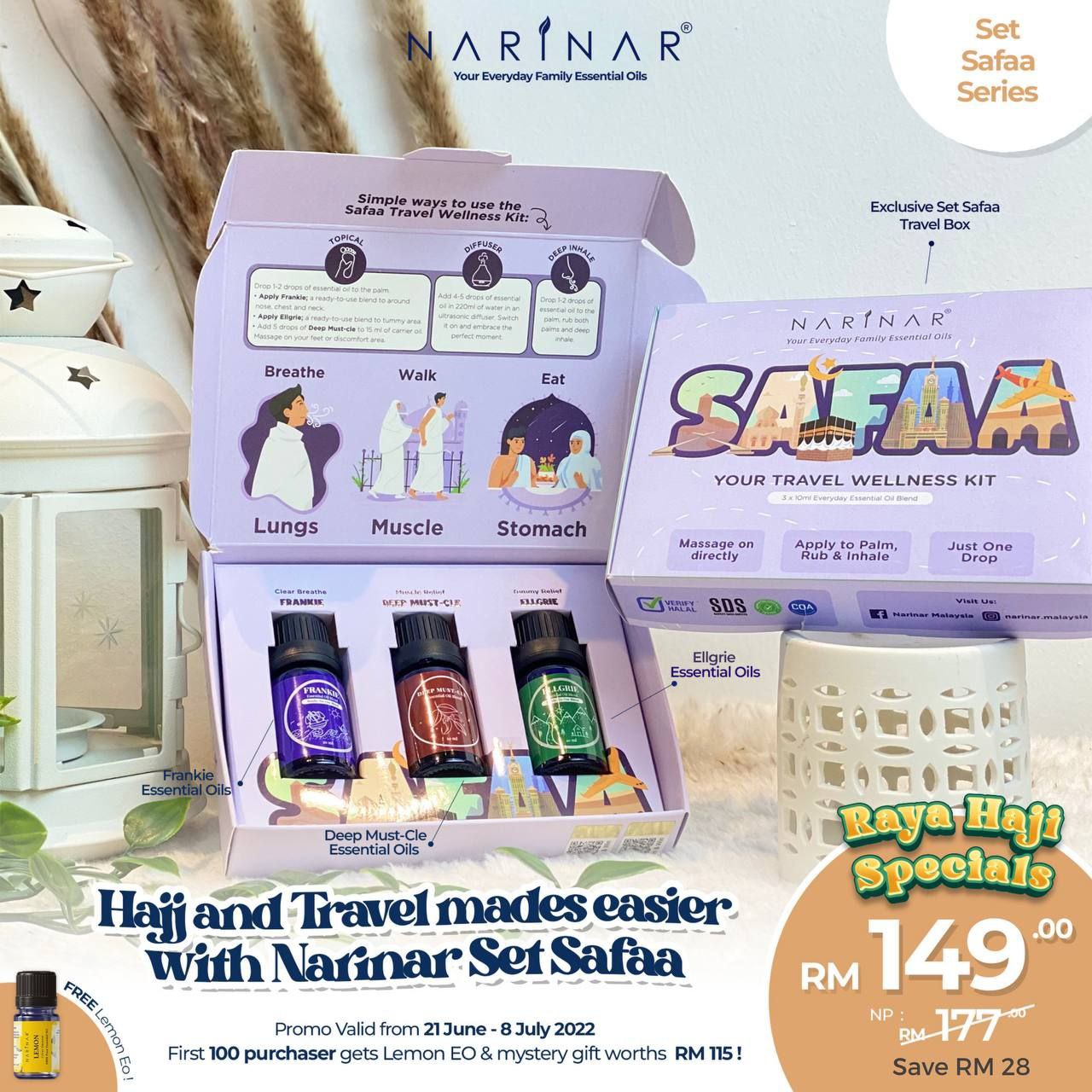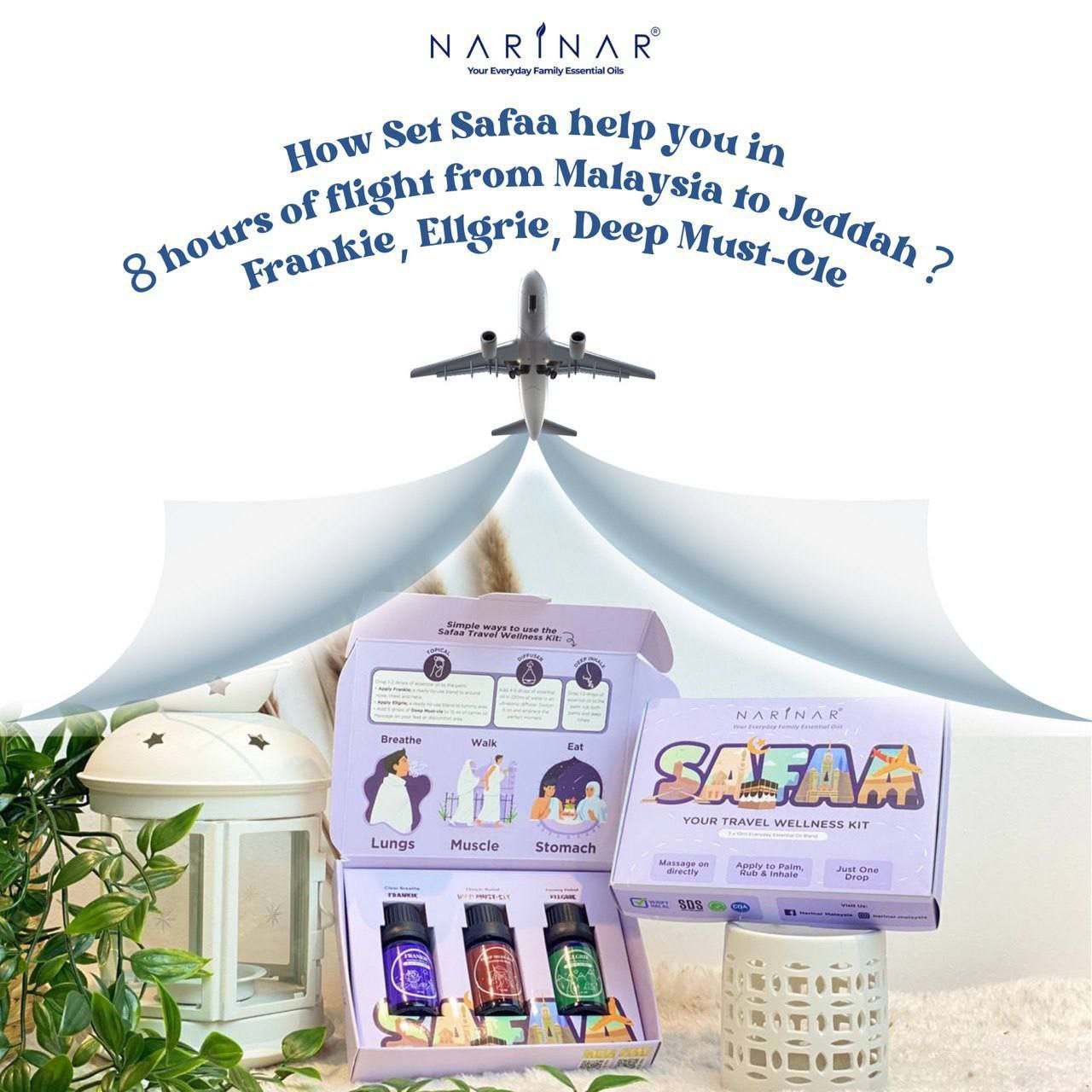 3 Cara Menggunakan Essential Oil
Topical Massage

Using Vitaflex massage
Use 4-5 drops of Narinar EO
Approved by Certified Aromatherapist

Bath

Use 5-10 drops of essential oil
Use sponging technique
Approved by Certified Aromatherapist

Aromatherapy Diffuser

Ultra Quite
Approved by CE, FCC/ Safe for Baby
As a night light (7 LED Color)
Waterless Auto-Cut-Off
Approved for best use with NARINAR Therapy Oils
Mengapa Anda Tak Perlu Risau Dengan Produk Kami?
DIUJI DI MAKMAL

OLEH AROMATHERAPIST BERTAULIAH

GMP

DISAHKAN HALAL

SELAMAT UNTUK BAYI
Pengguna Sebenar. Hasil Sebenar.